Note
For the safety of campers and staff, everyone attending camp must have proof of current Covid vaccination. "Current" means fully vaccinated (and boosted, if available)---before camp begins. 
Camps run from 3pm Sunday to 3 pm Saturday. The expectation is that all campers will arrive by 3pm on the first day of camp and will not leave until after the closing program on the last day. 
2022 Sleepover Camp Fees  
Room, board & tuition: $875  
10% sibling discount  
Payment options: Pay in full, pay in installments,
or request financial aid  
Limited financial aid is available; liberal payment plans;
partial barter arrangements also possible, if needed.
Refund policy if camper must withdraw:
     • 100% refund* if notice received on or before May 1 
     •   50% refund* if notice received before June 1 
     •   25% refund* if notice received before July 1
*Refund of actual dollars received by Carpe Diem Arts, which would reflect the registration fee less credit card processing fees for those who pay by credit card.
A Message from the 2022 Camp Directors, Vinny & Beth Mwano
Some of you might remember us from the 2021 Carpe Diem sleep-away camps on the Shore. We were house parents (The Cove) and teaching artists (Beth taught yoga, singing, creative dance. Vinny taught hip hop and photography). We also helped organize and keep camp running smoothly.  
We are creative beings who use dance, film, music, photography and more to explore ideas that are challenging and inspiring us. We have both been dance teachers for a while and have partnered with several non-profits as artistic collaborators, including Dance Exchange in Takoma Park, BodyWise Dance, and now, Carpe Diem Arts. Beth currently is a private dance teacher, yoga teacher and spiritual guide. She is also attending Maryland University of Integrative Health to get her M.S. in Yoga Therapy. Vinny is working as a Filmmaker, Editor, Business Creative Marketing Consultant, Teacher (photography) and is a guest teacher at Dance Exchange.  
We have also both taught at summer camps in the past, and fun fact--at one camp Beth was the photographer and music leader! Now Beth leaves most of the photography to Vinny. We loved getting to know the campers last year and watch them all interact with Ocean. A highlight for Beth was watching the campers develop their own choreographies based on inspiring prompts about nature. A highlight for Vinny was seeing the campers use their cameras to tell their own stories through photography.  
We can't wait to play, make art, be in awe of nature, bike, boat, make new friendships and go deeper with old ones, ask challenging questions and think creatively about their possible solutions, have good food, be nurtured by amazing artists and have a blast! 
If you have any questions, please reach out to us at camps@carpediemarts.org.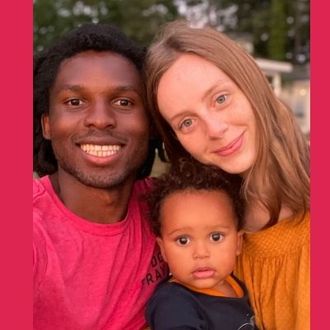 Fun facts:  
•  2015 - the year Beth and Vinny met while teaching dance at a summer camp in Boston 
•  2017 - the year Beth and Vinny got to exchange dance lessons and culture with Syrian refugees in Jordan 
•  Ocean loves to dance, and his favorite song at this time is "Wheels on the Bus." 
Scope of activities: The primary focus is on the visual arts, with a healthy dose of song and dance, outdoor activities, and field trips!  Some of the activities from prior years include:
• Visual arts: mosaics, decoupage, jewelry-making, potholder weaving, photography 
• Singing and Music-making (*campers encouraged to bring instruments!): international song and dance, songwriting workshops, learning ukulele 
• Field Trips: artist studios, ferry rides to historic Oxford, and ice cream cones in the park 
• Outdoors fun: bicycling, swimming, kayaking, canoeing, and cairn building! 
• Other activities: theater, spoken word poetry, group games, international baking & cooking, and fun evening pastimes.