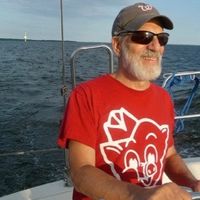 ALLEN PERPER
Board Chair & Acting Treasurer
Allen has lived in the greater DC area nearly all his life.  As a young man, he was greatly influenced by the civil rights movement of the 60's and 70's.  This helped shape his insights about politics, justice, and social action.  In the 70's he spent six years as a jazz musician and truck driver before realizing that a college education could be of great use. After receiving a B.S. from the University of Maryland, he worked 30+ years as a technology and process consultant for large private and public sector organizations.  Allen and his wife have two sons: one is a musician and in food service; the other is a local police officer.
Allen is (mostly) retired and is intent upon nurturing his heart and his community.  He is passionate about gardening, travel, reading, brewing beer, volunteering, and catching up on all those house projects that he promised to get around to.  Helping to lead the Carpe Diem Arts board fulfills many aspirations for him and he uses his skills to further the impact of this wonderful organization.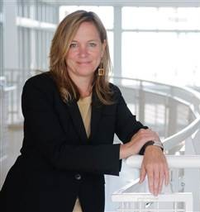 INGRID GORMAN
Secretary
Ingrid returns to Carpe Diem Arts, where she was formerly Associate Director, as Board Member and Secretary. Ingrid has been heavily involved in the local folk music scene, having served on the Board of the Folklore Society of Greater Washington and on the Programming Committee for the Washington Folk Festival. She has also been involved in the Mid-Winter Festival and the Takoma Park Folk Festival. Ingrid knows the business and brings a large network of contacts and ideas to our organization.
A proponent of lifelong learning, Ingrid is currently working on her third postgraduate degree in the Philosophy of Science and Religion. She also has master's degrees in Theology and in Data Analytics. These studies, in conjunction with her undergraduate focus on Economics, Math, and Computer Science, have shaped Ingrid's approach to work and life, making her practical, analytical, and passionate for positive social change. 
 
Ingrid has two adult children and enjoys cooking and gardening. She currently lives in Pittsburgh to be near her parents but travels regularly to the DC area, her home for 35 years, to connect with friends and the music community she still loves.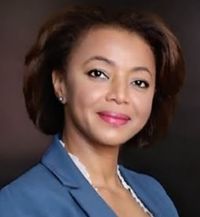 JOSEPHINE GARNEM
Josephine Garnem is a leader, advocate, community mobilizer and public speaker with over 23 years of extensive international and domestic experience. She is passionate about racial equity and justice and immigration.
Josephine was born in Sierra Leone and has lived and worked in the Middle East, Nigeria, Uganda, Cameroon, Haiti, Pakistan and Afghanistan before moving to the USA.
Josephine is the founder and CEO of the Khalil Garnem Foundation, the co-founder of Immigrant Community Services, and a volunteer technical and strategic advisor for multiple non-profits. Josephine has organized and led multiple diaspora-led free surgical, training and medical missions to Sierra Leone and Cameroon.
Josephine serves on the Board of Directors of the Healey International Relief Foundation, the Michael and Mauritia Patcha Foundation, and is recently appointed to serve on the National Council of Pax Christi, USA. She has served in the Health and Human Services' Leadership Institute for Equity and Elimination of Health Disparities (LIEED) advisory group, is a founding member of The Hub for Culture & Democracy at Sandy Spring Museum, former Chairperson for the Montgomery County's African Affairs Advisory Group, and former County Executive's liaison to the African immigrant community.
Josephine holds a bachelor's degree in Education, a degree in Sociology (exp 2021), is a 2020 Cohort of the Center for Action and Contemplation's Living School (Theology and Social Justice), She is also pursuing a master's degree in Social Work and Public Health. Josephine currently works with Montgomery County's Office of Community Partnerships' Gilchrist Immigrant Resources Center. She and her family live in Olney, MD.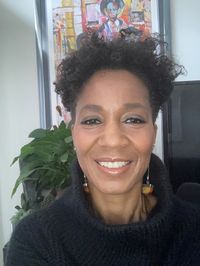 DIANNE HARRISON
Dianne Harrison is a mom, passion advocate, wellness meditator, entrepreneur, and arts enthusiast. Outside of her greatest joys, her two sons and family, Dianne Harrison derives personal fulfillment from helping others, sharing with others and connecting to others in purposeful and creative ways. Joining the board of Carpe Diem Arts has allowed Dianne to contribute to helping, sharing and connecting with others using the creative arts for good causes.
Dianne's early interests in the arts were shaped largely by her mother and father who participated in the arts in very different ways. Always having been passionate about the arts afforded Dianne to test the breadth and depth of what it means to bring understanding and meaning of the arts across cultures, genders, ages, and ideologies. Involvement in Carpe Diem was a natural extension of serving the arts, having already been a dancer/performer in the early years and a board member of Class Acts Arts/Artivate.
Dianne, a lifelong Washingtonian, hopes to bring a wealth of experience and knowledge to Carpe Diem Arts from a business perspective. Dianne is the owner of Passionary and Copiosity Designs, both of which were started while earning a Master of Business Administration, Master of Management with a specialization in Marketing, and later, a Master of Management with a specialization in Public Relations from the University of Maryland - all while raising sons, Kendred Jones, now a data analyst, and Kamil Jones, now a financial consultant.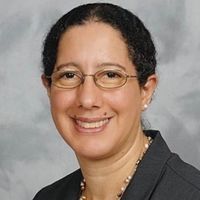 PAULA POSAS

Paula is a World Bank consultant on environmental topics. She has previously worked as a communications manager, journal managing editor, and environmental and impact assessment specialist.  Paula holds a policy BA from Duke University, an ecology MS from the University of Florida, and a PhD in planning from the University of Liverpool. After taking a recent Carpe Diem Arts "Ukes on the Move" ukulele course, Paula learned of and started attending Carpe Diem Arts events. She witnessed time and again how Carpe Diem was making joyful arts experiences accessible to people from all walks of life while building arts appreciation and sense of community. Carpe Diem Arts programming in early learning centers, correctional facilities, public venues, and among young and retired populations is often seen by participants as transformative. Paula and her family are participants, advocates, and beneficiaries of the wonderful music and arts experiences Busy Graham and Carpe Diem Arts bring to the community. Paula is honored to serve on Carpe Diem Arts' board of directors.