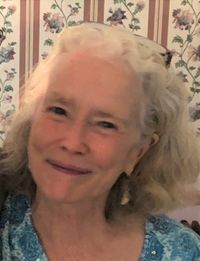 BUSY GRAHAM
Founder & Executive Director

Busy Graham has devoted most of her life to the arts and education, from music teacher to artist representative to nonprofit administrator and arts advocate. In 1995, while serving as the director of the Institute of Musical Traditions, Busy founded Class Acts Arts (now Artivate) with the goal of bringing high-quality and culturally diverse traditions of music, dance, storytelling and theater to schools and under-resourced communities throughout the National Capital Region. In 1999, she launched Project Youth ArtReach, serving youth and women in corrections.
After leaving Class Acts/Artivate in 2005, Busy founded Carpe Diem Arts with a focus on community building through the arts, creating cross-cultural, multi-generational opportunities to participate in the visual, literary and performing arts. She has received numerous awards in recognition of her work on both sides of the Chesapeake Bay Bridge, including Maryland's Sue Hess Award as "Arts Advocate of the Year," and the "Lifetime Impact Award" from Montgomery County. She believes that the arts matter – in our towns, our schools, our communities, in the life of every citizen -- and that through creative partnerships, we can make the power of the arts accessible and beneficial to all.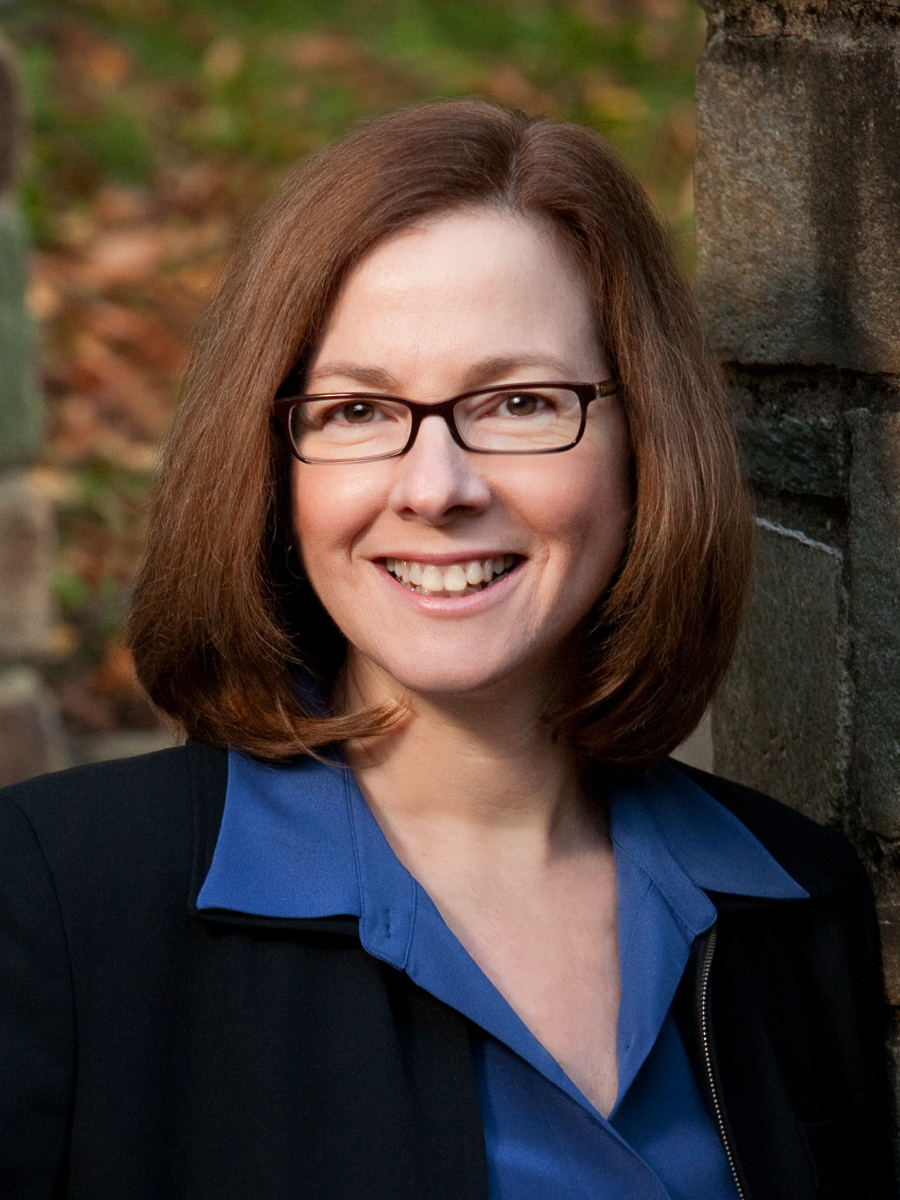 DIANE DOWLING
Chief Financial Officer

Diane Dowling brings over 20 years of experience in finance, accounting, and strategy to Carpe Diem Arts as she shifts to the nonprofit sector to make a positive contribution to the lives of others. 
Diane currently also serves as Performance Coordinator for Harmony Express, a barbershop style mixed a cappella chorus out of Germantown, MD. She has previously served as troop leader for a Girl Scout troop as they progressed from 2nd through 8th grades and for 12 years as Catechist at her church working with 3rd graders.  
Diane says she got her love for music from her father and her appreciation for art from her mother. She enjoys dabbling in drawing and painting, while her husband sings with Harmony Express and her daughter is studying theatre.
Diane is a graduate of the School of Hotel Administration at Cornell University and earned her M.B.A. from the Kellogg School of Management at Northwestern University. Her career has taken her to many locales around the U.S., including Florida, Missouri, Illinois, Tennessee, and Nevada.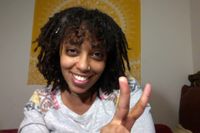 MUNIT MESFIN
Project Director, Jump Start with the Arts
Host-Emcee of Family Fun Night and Teaching Artist with Youth ArtBeat @ African Arts, Culture & Education (ACE) Academy

Munit Mesfin is an Ethiopian singer and songwriter, teaching and international touring and recording artist, entrepreneur, arts advocate, and a celebrated cultural ambassador.  She believes in the power of culture to unite and build bridges.  She is the Music Creative Director for Yegna, an innovative radio drama turned TV series that addresses difficult social issues surrounding girls in Ethiopia and uses the arts (storytelling and music) for positive social change.  She currently splits her time between Ethiopia and the US. 
Alongside music performances, Munit works as a teaching artist at the Wolf Trap Center for Performing Arts, a Youth Programs Coordinator at the Ethiopian Community Center in Washington DC and consults with other organizations working on out of school and library programming. She also works extensively as an emcee and moderator for conferences, workshops, festivals, fundraisers, launches and more. Munit is currently working on her third album slated for release in 2020. 
Munit is a teaching artist with Carpe Diem's "Youth ArtBeat" at the African Arts, Culture and Education (ACE) afterschool program, and a performing artist with Carpe Diem Arts and Washington Revels, regularly featured in the Daily Antidote of Song (which has reached an audience of over 65,000 since the pandemic began), the Community Family Sing, and Family Fun Night c/o Carpe Diem's Jump Start with the Arts.    https://en.wikipedia.org/wiki/Munit_Mesfin /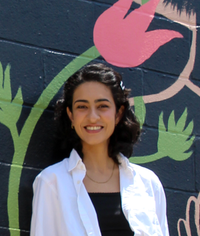 AZIZA AFZAL
Program Coordinator, Multiple Programs
Aziza grew up in Silver Spring, where she first met Busy through Lumina Studio Theatre. Over the years, she has enjoyed many Carpe Diem programs, especially Ukes on the Move. After studying playwriting, directing, and printmaking (among other subjects) at Reed College, Aziza returned to Maryland and has continued to create and collaborate with artists, businesses, and friends. She now focuses on printmaking, jewelry-making, murals, and a mix of other visual and performing arts. 
At Carpe Diem Arts, Aziza coordinates the schedule of program delivery at multiple sites and multiple clients by multiple teaching artists. She delights in sharing artistic visions, supporting other artists, and bringing creative opportunities and solutions to communities across Montgomery County and beyond.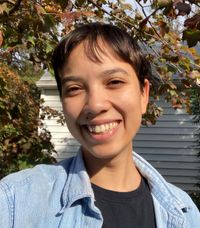 JADYN BRICK
Administrative Assistant
Jadyn Brick grew up in Silver Spring, MD, where she received an amazing education in dance and theatre. She continued her arts education at Dickinson College where she studied dance, discovering her love of improvisation and somatic work. Jadyn is grateful to have had opportunities in her youth where her artistic self was nurtured.
Through college and summer experiences, Jadyn gained experience in leadership and management of organizational details, making her well-suited to serve as administrative assistant here at Carpe Diem Arts. 
Jadyn is passionate about increasing access to the arts for everyone, which is why she is so excited to be working at Carpe Diem Arts. She explains, "I have deep gratitude for the work Carpe Diem Arts does to celebrate the arts and expand opportunities for folks to engage with artistic communities."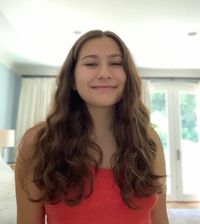 ELLA MAJD
Administrative Volunteer 
Ella is a senior at Sidwell Friends School and lifelong lover of art, especially illustration and photography. She also loves math and technology. She is the art director for Gxrls in STEM Magazine and senior graphics editor for The Oat. Most of all, Ella treasures working with people and sharing art with them. She started working with Carpe Diem Arts in the summer of 2021 and wishes to contribute in every way possible to the organization.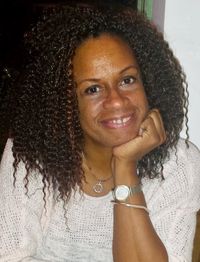 DENISE M. JONES
Community Engagement Director

Denise Jones is a meeting facilitator, instructional designer, teaching artist, and facilitator of K12 education and workforce development support training for parents and students. She has been an ardent supporter for parent advocacy and student achievement, especially targeting families of color, and parents in particular to encourage them to walk the school journey with their children.

Denise is also a passionate advocate for arts integration in education and in positive youth development programs, and has developed several artist residency projects that combine the visual arts with history, math and social studies.

In her work for community, youth and adult capacity building, she has been a member of the Montgomery County NAACP Parents Council, served as the NAACP Parents Council Representative on the PTA leadership team of two schools as well as their School Improvement Teams; and served four years on the Deputy Superintendent's Minority Achievement Advisory Council of Montgomery County Public Schools. Denise's commitment to parents and adult empowerment has been further fostered as a teacher of adult learners in Prince Georges County Public Schools and Prince Georges Community College; a facilitator for the Safe Silver Spring Summit conference; a training facilitator for Juvenile Justice Family Advocacy Initiative Resource; and as a consultant for the Impact in the Schools Initiative of Impact Silver Spring a capacity building community organizing non-profit in Montgomery County, MD.

Denise has designed and delivered trainings in MCPS schools, for the National Council of Negro Women, Community Preservation and Development Corporation, Takoma Park Youth Collaborative, ACE (African Arts, Culture and Education) Academy c/o Montgomery County Collaboration Council and Carpe Diem Arts, the League of Women Voters, and other community serving organizations. Her College Prep Seminar, Begin with the End in Mind is a celebrated community event.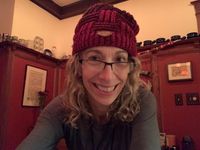 JO RASI
Program Director, Daily Antidote of Song
Jo joined Carpe Diem Arts to manage the Daily Antidote of Song, a program she created as a way to offset feelings of loneliness and isolation at the start of the pandemic. Jo is quite familiar with Carpe Diem Arts, having served on the Board for several years prior to joining.
Jo has great connections with artists across the spectrum of cultures and disciplines. She served as an arts consultant and event planner for non-profits and federal and local government agencies for over 20 years. Previous clients include The American Folklife Center at the Library of Congress, The National Council for the Traditional Arts, The Blair Auditorium Renovation Project, The Grateful Dead, the North American Folk Alliance, Class Acts Arts (now Artivate), the International Council of Air Shows, and the Town of Herndon. Jo studied at Georgetown University (Executive Nonprofit Management), The Université Laval (French), American University (MA in Performing Arts Studies), Gettysburg College (BA in English/Art History), Wesleyan University (Ethnomusicology), The George Washington University (Human Sciences), Brown University (Oral History), and The Peddie School. She served on the board of directors for the National Council for the Traditional Arts, and has previously served on boards for Slow Food DC, Emerson Landing Artist Retreat Center, and the Institute of Musical Traditions. Jo has been awarded fellowships from The Library of Congress, Wesleyan University, The Virginia Association of Female Executives, and was selected as a University Fellow at George Washington University.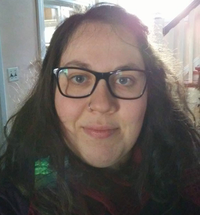 ANNA ALTER
Program Assistant, Daily Antidote of Song
Anna is a musician, folk dancer, and craftmaker based in southern Maine. Anna has spent much of their life exploring music from around the world, learning how to make their own (most recently, they've become quite taken with the fiddle), and supporting organizations that utilize music and art to build community and strengthen our connections with one another.
Anna has experience as an events manager for a music and arts center in Seattle, and was an active intern and volunteer for KEXP, a public alternative music radio station for three years. Volunteering to support music-related organizations and projects continues to be a meaningful part of Anna's life. She currently serves on the Pinewoods Camp Inc. Board (where she met fellow Board Director, Jo Rasi, the Daily Antidote of Song Program Manager), as well as the DEFFA (Downeast Friends of the Folk Arts) Board. 
In 2020, Anna published Some Alternative Roots, a creative resource website, and through this platform, co-curated and hosted a week of the Daily Antidote of Song in the spring of 2021. Anna soon became a regular part of the Daily Antidote of Song community, and delightedly joined Carpe Diem Arts in September 2021.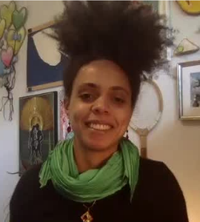 KATIE ABOUDOU
Graphics & Social Media
Katie is a native Marylander and lifetime art user. From an early age she found solace by putting her pen to the paper. She developed a love for the performing arts at Blair High School, right here in Montgomery County, then went on to receive her BFA in Media and Performing Arts from Savannah College of Art & Design.  Her degree brought her to New Orleans--the Hollywood of the South--where she spent many years working in the film industry.  But, missing the necessary collaboration borne out of the lesser-funded live theater, Katie realized that her degree and training would serve a greater good in New Orleans schools.  She taught for five years at Bricolage Academy, one of the most diverse public charter schools in the city, first as an associate Kindergarten teacher, then as a 1st grade homeroom teacher, and finally as K-2 Visual Arts teacher.  
Sad to leave her students and the vibrancy of New Orleans, Katie returned to Maryland to be closer to family. Here, Katie has found time to illustrate, design, and create for friends, for commission, and for fun. (https://kaboudou.myportfolio.com/)  Her education-sector experience positions her well as a teaching artist, and she brings her artistic talents to Carpe Diem Arts' graphics and social media accounts.