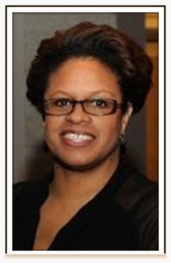 DENISE JONES
Denise Jones is a meeting facilitator, instructional designer, teaching artist, and facilitator of K12 education and workforce development support training for parents and students. She has been an ardent supporter for parent advocacy and student achievement, especially targeting families of color, and parents in particular to encourage them to walk the school journey with their children.

Denise is also a passionate advocate for arts integration in education and in positive youth development programs, and has developed several artist residency projects that combine the visual arts with history, math and social studies.

In her work for community, youth and adult capacity building, she has been a member of the Montgomery County NAACP Parents Council, served as the NAACP Parents Council Representative on the PTA leadership team of two schools as well as their School Improvement Teams; and served four years on the Deputy Superintendent's Minority Achievement Advisory Council of Montgomery County Public Schools. Denise's commitment to parents and adult empowerment has been further fostered as a teacher of adult learners in Prince Georges County Public Schools and Prince Georges Community College; a facilitator for the Safe Silver Spring Summit conference; a training facilitator for Juvenile Justice Family Advocacy Initiative Resource; and as a consultant for the Impact in the Schools Initiative of Impact Silver Spring a capacity building community organizing non-profit in Montgomery County, MD.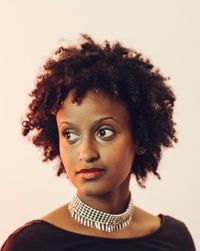 TSEDAYE MAKONNEN
Tsedaye Makonnen is an Ethiopian-American interdisciplinary artist with an emphasis in performance and installation art; creating sculptures, experiences and participatory pieces that implicate the audience. Other titles she bears and inform her art practice are mother, educator and birthworker. Recurring themes present in her work are identity, migration, colorism, womanhood, ritual and kinship. She's drawn to conveying the African Diaspora's creative responses to assimilating and recreating the Self within new territories. In the last few years she has centered on the forced migratory patterns inflicted on the Diaspora. More specifically, she is focused on the thread that connects the Transatlantic Slave trade, the current African refugee crisis, the Great Migration, Ethiopians' exodus in the 1970's to the U.S., and  D.C.'s gentrification. 
Tsedaye has performed in D.C. at the Corcoran Gallery, Smithsonian National Portrait Gallery and Smithsonian National Museum of African Art. In 2016, she completed a four month residency at 39th Street Gallery in the Gateway Arts District. A part of New York's performance art scene, she has shown at Five Myles Gallery, El Museo del Barrio, Grace Exhibition Space, Panoply Performance Lab, ABCNoRio, and more. She recently performed a piece on her father's migration to the U.S. as a refugee at Pratt Film Institute, making the statement that her immigrant parents are more American than she; in light of recent attacks on undocumented and naturalized citizens. She is involved in a touring performance art collective titled BlackGirlLit: Between Literature, Performance & Memory, in which Tsedaye creates a roving participatory performance on black sisterhood based on Toni Morrison's novel, Sula. In 2017, a screening of BlackGirlLit's film tookplace at MoCADA and a performance exhibition at Mount Holyoke College for The Dark Room: Fifth Exposure Symposium. She had two collaborative video performances with Helina Metaferia on gentrification in D.C. shown at Museum of African Diaspora in San Francisco, a part of Helina's solo exhibition Home | Free. She recently participated in the first edition of the Festival International d'Art Performance in Martinique, as well as ITINERANT 2017 International Performance Art Festival at Queens Museum.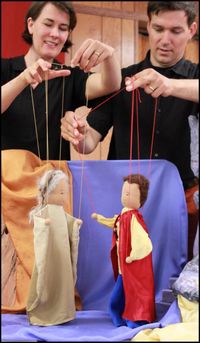 INGRID COWAN-HASS
Ingrid Cowan-Hass designs puppets, performs puppet-shows and teaches puppetry alongside her husband Ole Hass for their business, Beech Tree Puppets LLC. They believe that puppets have the power to break down barriers, cross cultural differences, and open people of all ages to new ideas and possibilities. Ingrid has dedicated her career to puppetry as a creative and expansive art form that engages and entertains, bringing a sense of wonder to a story or subject.  Ingrid comes from the world of the performing arts and holds a Masters Degrees in Opera Performance from the North Carolina School of the Arts. Since moving to the Washington DC area, she and her partner have sung and acted with many of the great performing institutions in classical music around the area.  Ingrid has been teaching art and music classes for children of all ages for 17 years.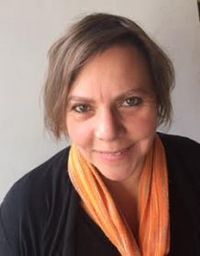 CARIEN QUIROGA
Carien Quiroga was born in Pretoria, South Africa in 1966. After obtaining a BA (Criminology & Psychology) degree from the University of Pretoria she spent the following 5 years working in a Senior Citizen Care Center. Working in the Occupational Therapy Department her work focused on the recreation, education and stimulation of mentally and physically disabled older adults. While working at the Care Center, Quiroga returned to the University of South Africa, obtaining a BA degree in Fine Arts with distinction in 2001. She has worked extensively as both an artist and art educator. Quiroga's own work, widely exhibited in her native South Africa and the USA, deals with the feminine principle and her personal experiences as a woman. Her work is deeply embedded in South African culture – socially and politically – with specific references to issues surrounding women, children and the environment. In 1998 she was awarded "Best Young Sculptor" in a nationwide competition of cement artists. As an art educator she has taught extensively at all grade and education levels, both in the school system and privately.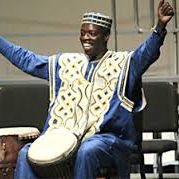 KOFI DENNIS
Kofi Dennis is well known as part of the duo, Anansegromma; presenting traditional African music, drums rhythms, and storytelling. He also teaches the traditional djembe drumming and has the unique opportunity of working with juvenile and adult prisoners in area county jails, sharing his talents of storytelling and drum rhythms. Kofi is a graduate of the School of Performing Arts, University of Ghana, and studied early childhood and adolescent education at Komenda College, University of Cape Coast. 
Kofi Dennis has been a Master Teaching Artist with the Wolf Trap Institute for Early Learning through the Arts since 1998. As a professional percussionist and storyteller, Kofi provides Arts Integrated classroom residencies and professional development workshops in music and creative drama for early childhood educators both locally, nationally and internationally. This past summer, he was part of a team of Wolf Trap master teaching artists and administrators who spent three weeks in Singapore, in collaboration with their National Arts Council and Early Childhood Development Agency (ECDA), to train, facilitate workshops and conduct STEM residencies in arts integration for teachers, administrators and artists. In addition to training new Institute Teaching Artists, Kofi also conducts an arts integrated program (known as "Baby Artsplay") for infants up to five years, together with their parents at various county libraries and other centers. He's the music teacher at IDEAVENTIONS Academy for Math and Science based in Reston.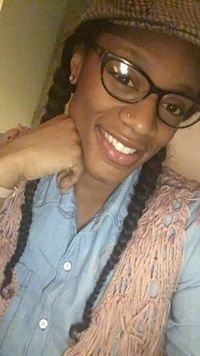 JA'NAYE SCOTT
Ja'naye Scott has been dancing since she was 6 years old. However, she has been dancing West African dance and Hip Hop dance for 13 years and has been a dance instructor for three years. She began dance training and performing at ConneXions Leadership Academy as a youth, and continued to develop her talents with many community groups and events. She has danced and performed with the Baltimore based Sankofa Dance Theater, a premier African dance and drum troupe, and is a current member of Urban Foli Djembe Orchestra Performing Arts, Inc., a musical theater performance group.  Ja'Naye is currently a 1st grade teacher in Baltimore City Schools, as well as a cultural teaching artist using dance as a platform of expression sharing the love and passion that she has for West African dance and Hip Hop dance with others in the Baltimore to DC corridor.  Janayescott@gmail.com